Shipping Container House Design Floor Plans for a Narrow Lot- UNBOXED 1280
In this presentation, we bring you a two story shipping container house ideal for a narrow lot designed using 4 shipping containers. Stay tuned to find out more about this modern container apartment design. This Modern Shipping Container house is designed using 4 forty foot shipping containers. This video will highlight the design brief of each typology; 3D floor plans; full colour pictures of the Exterior and Interior design with finishes options. Before the container modules are delivered on site, it's advisable to have an appropriate foundation to accommodate your new build. Use a raised foundation level to elevate the containers away from moisture. Since this is a storied building, you are advised to consult a structural engineer on the appropriate foundation design. The salient features in this design include! Living spaces on the ground floor level and bedroom spaces upstairs.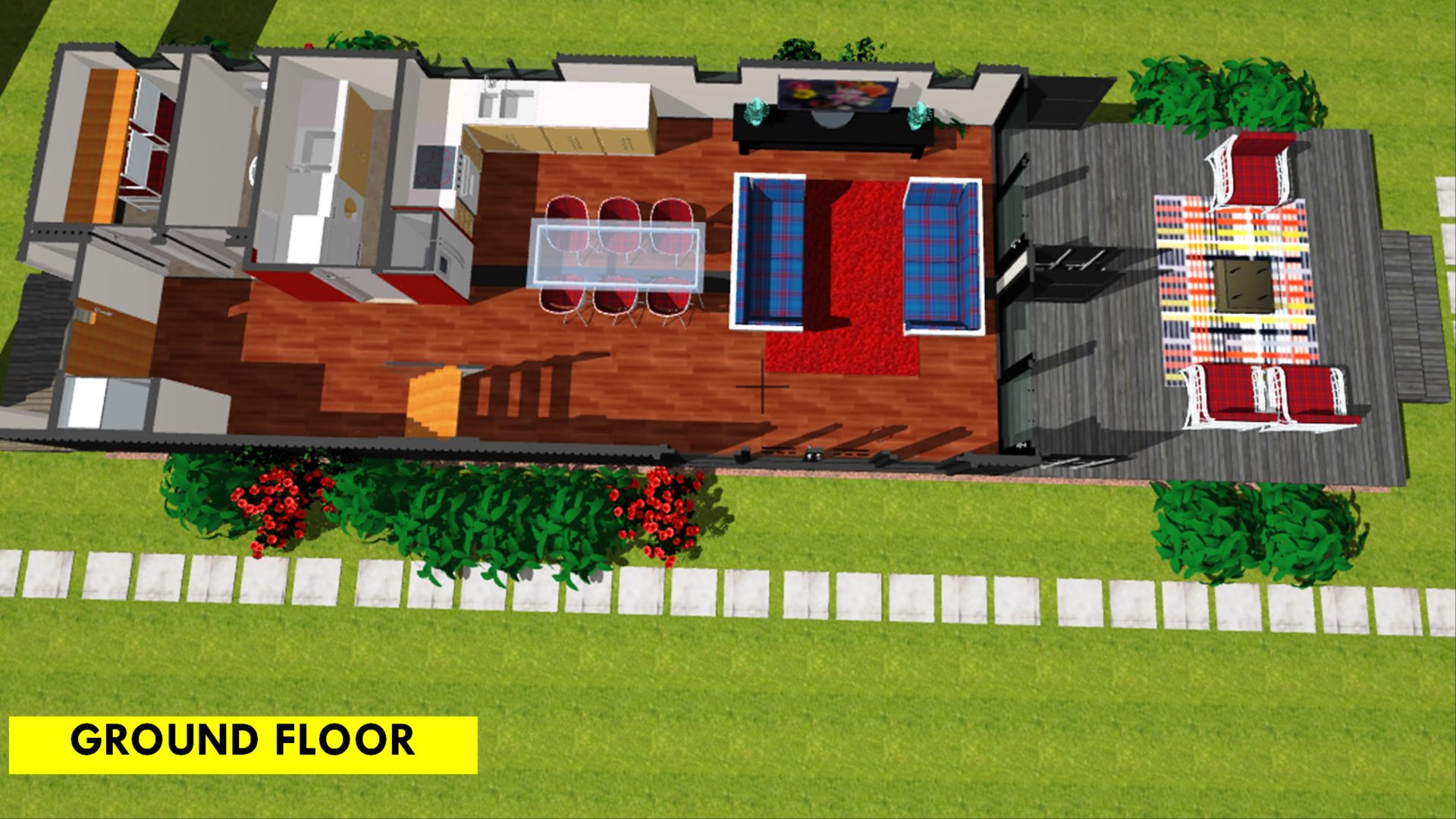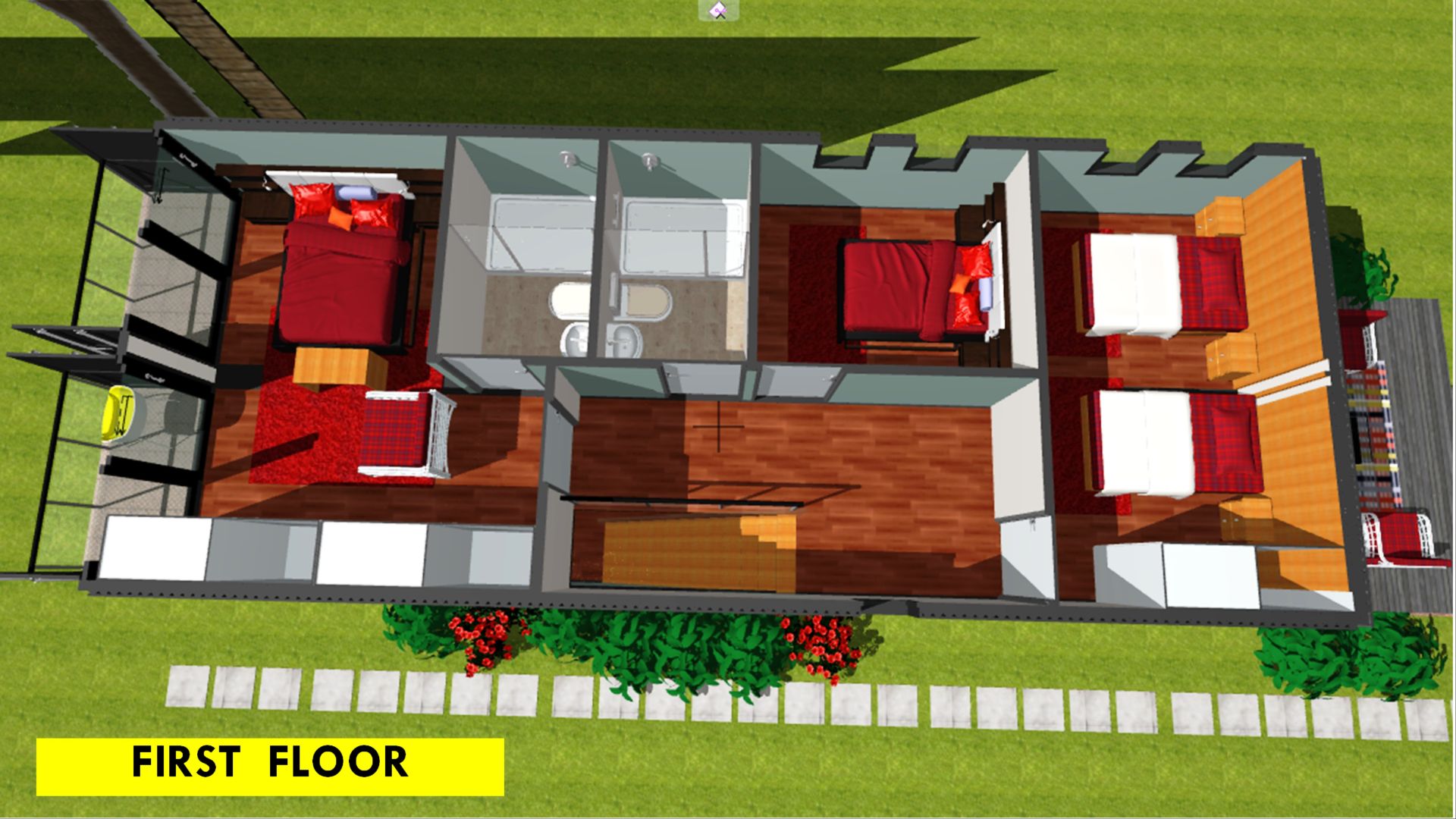 What do you like about our new luxury container home design? Do you have any question? Feel free to ask by posting in the comments below.  For additional design details, and interior views; View a complete house tour HERE.  If you have any question, feel free to ask by posting in the comments below.For more details on the house design, visit  our website sheltermode.com. If you like this design you can buy blue prints of this design here. The blueprints come as a full set of drawings comprising of Plans, Elevations and Section Details. If you need further inspiration; check out our OTHER CONTAINER HOMES designs. You can check out the FLOOR PLANS of the house HERE:
You can watch the VIDEO of the House Below.