BOXTAINER 1280X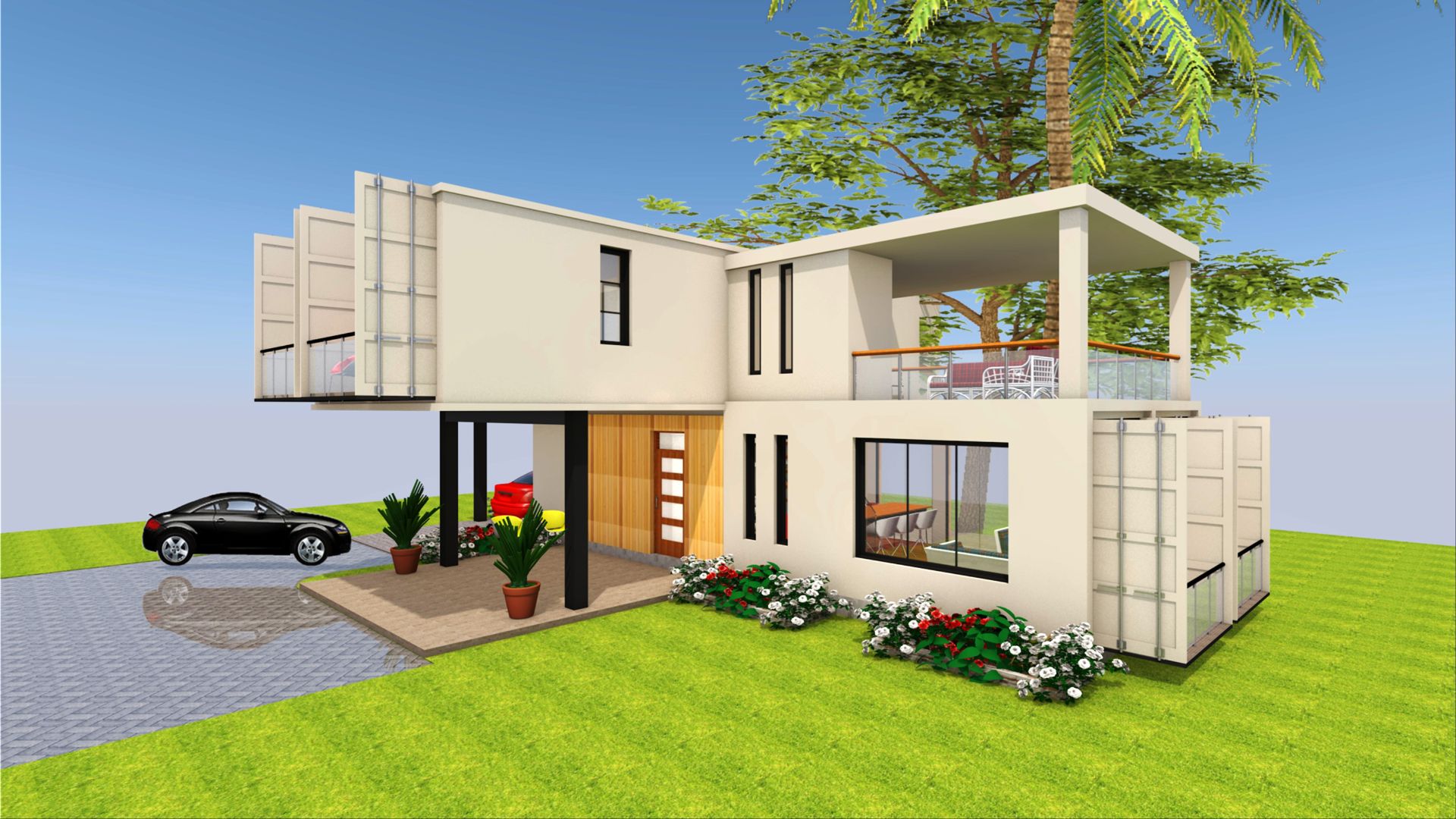 BOXTAINER 1280X is a modern container house design that uses four, 40 foot shipping containers to create a 1280+ square feet of habitable space. 2 pairs of 40 foot containers, one pair on the ground floor and another on the first floor are stacked to create a 2 storied luxurious house. The 2 pairs of containers on the top level are placed perpendicular to the ones below and cantilevered on stilts at the front creating a dynamic form resembling a cross box. If you dont like the look of the corrugated container walls, you can have your containers insulated on the outside and covered with a siding of your choice for a sleek modern look.
What do you like about our new luxury container home design? Do you have any question? Feel free to ask by posting in the comments below.  For additional design details, and interior views; View a complete house tour HERE.  If you have any question, feel free to ask by posting in the comments below.For more details on the house design, visit  our website sheltermode.com. If you like this design you can buy blue prints of this design here. The blueprints come as a full set of drawings comprising of Plans, Elevations and Section Details. If you need further inspiration; check out our OTHER CONTAINER HOMES designs. You can check out the FLOOR PLANS of the house HERE:
You can watch the VIDEO of the House Below.