Top 10 Most Affordable Ways to Save Money When Building a Shipping Container House. What exactly should you consider to save money when building or when planning to build a Shipping Container House? By observing proper building and construction principles, it is possible to build within budget, build green and still have a nice design without cutting corners. In this article we look at the Top 10 Most Affordable Ways to Save Money When Building a Shipping Container House in no particular order;
1. Hire an Architect + other Professionals
Allow me to draw the following analogy; Most of us when we fall sick, we visit the best doctor, or when we have a court case, we hire the best lawyer. But when it comes to building our dream house on the contrary we go for cheap. Before you embark on a building project, hire an architect and other professionals.  If you can't afford one, architect-designed stock plans from ShelterMODE.com offer an alternative affordable option.
Most stock plans go for a fraction of the cost of professional fees and can be amended on site to suite the client's needs with marginal costs. Don't fall prey to plan books and magazines in your local store or street vendor. Most of these books are outdated and lack any serious professional input in design and specification.   A good architect will guarantee you;
A Good Design – A good design builds a good house.
Efficient floor plan- Optimal room sizes with little or no space wastage
Sustainable Design –Save money due to low running costs during occupancy
Good Finishes – Finishes carry the biggest cost of the house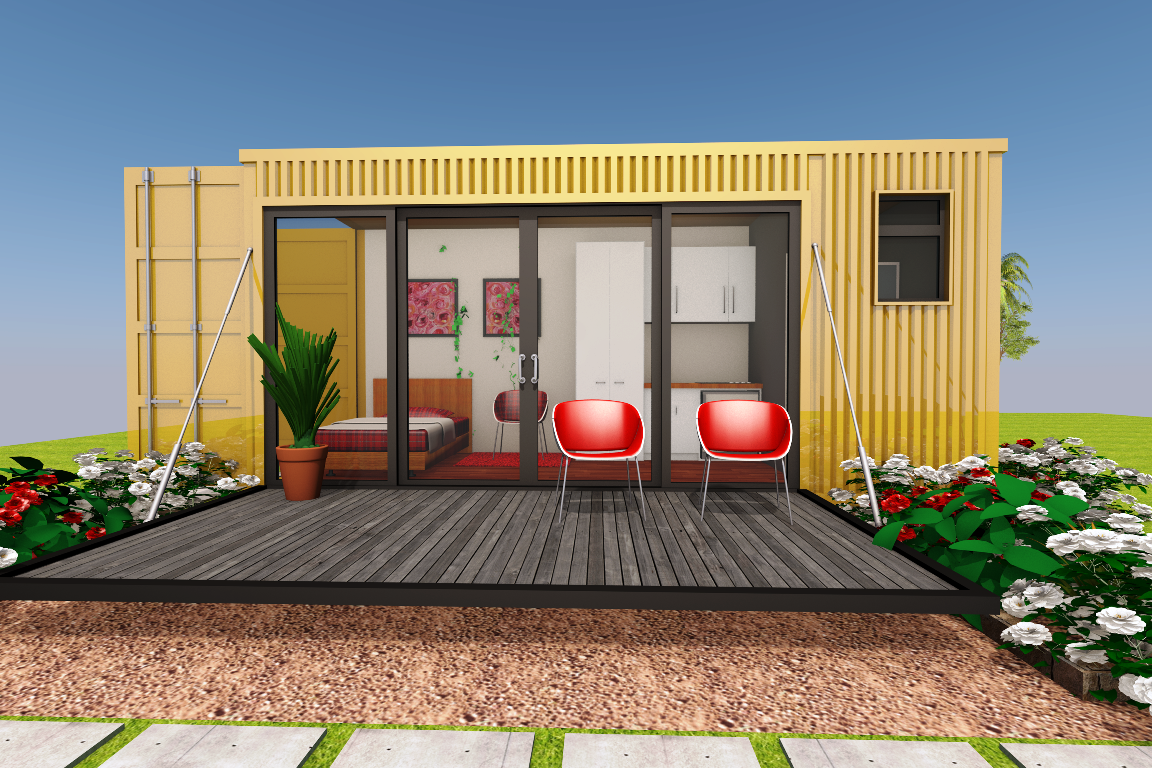 2. Keep the Design Simple
In design, more often than not, Less is always More. Keep the design of your container home simple but not simplistic. Too much zig and zag in your design means more costs. Take off what you do not need and leave the design essentials without compromising on comfort and function of the house. Since shipping containers are ISO standard Modules, the modular nature of containers  should be a no-brainer to a seasoned designer.
Shipping containers as single modules can be quite limiting. As multiple modules, they offer numerous layout configuration and combination options that create interesting designs for homes.  The steel cut-outs for openings can be reused to cover the gaps between the modules to help cut on building costs. Various materials can be incorporated to give the house an interesting makeover. A simple design entails:
Floor Plan – Square/Rectangular plans are cheaper to build than circular plans
Open plan living – Means less walling, more daylighting and sociable living environment.
Space Utilization – Use some spaces for multiple functions such as; Dining Cum Study
Roof Design- Complex roof design means more roofing materials leading to more costs.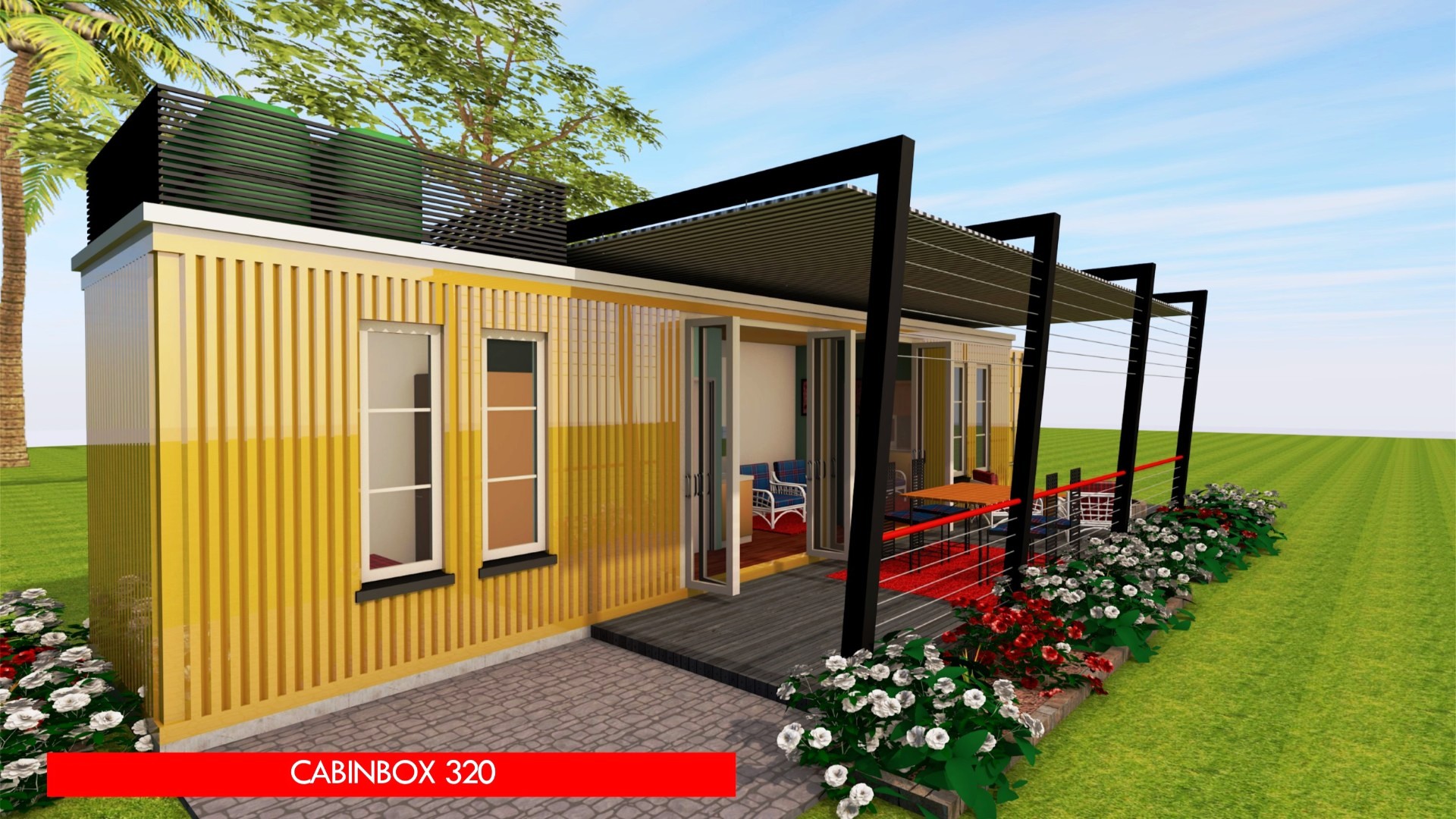 3. Hire an Experienced Builder/Contractor
This is the biggest and most important decision to make for anyone planning to build a shipping container house. Shipping container homes are relatively a new way of building across the globe. Finding a building contractor who has experience in building a shipping container home, can be one of the hardest things to do when you want to build one. Most people want to build their shipping container homes themselves, however, sometimes this just isn't possible either because limited time to undertake the project, or lack of previous DIY experience with shipping container buildings.
Ensure you get a contractor with previous experience to advise and guide you throughout the process and help you deliver the project within budget. The best way to find a contractor is to get in touch with other local container home owners and speak directly to them for referrals. An experienced builder will guarantee you:
Minor Variations- A home build on Budget without cost overruns.
No time overruns- A home build within the contract period. The longer the builder stays on site, the higher the labour costs.
Good Workmanship- A home build without shortcuts because no guesswork involved due to lack of prior experience.
Experienced – Good connections with sub-contractors means discounted quotes and greater savings on cost.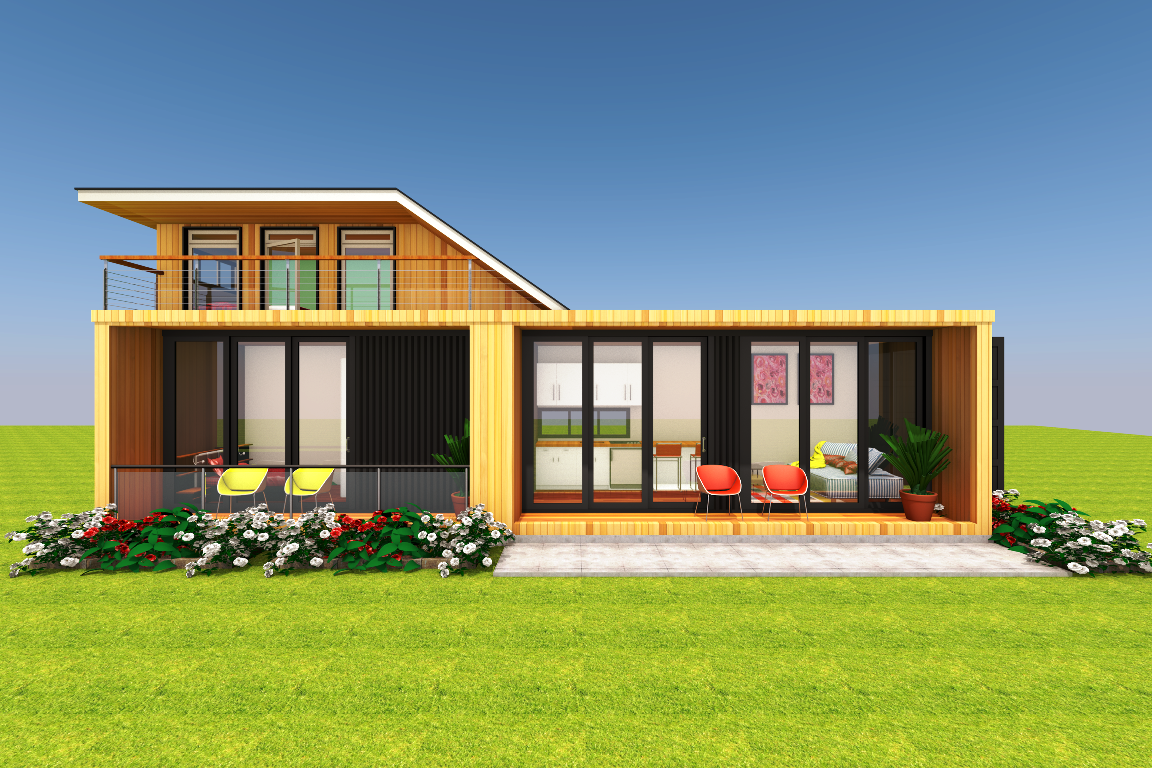 4. Build with the Climate
For a shipping container to be conducive for human habitation, indoor climate control is essential. Steel is a good conductor of heat therefore; the home will need to be insulated even better than conventional houses especially in regions with extreme temperature variations. Designing and building with climate in mind, will help you to avoid wrong specifications or over-design your container house. The local climate should always dictate the type of insulation to use.
If you are building in a tropical climate, your biggest challenge is to keep away heat from your container house. Passive design strategies offer the best cost effective temperature regulation options for container homes in the tropics  at almost zero cost.  For cold climates, the story is quite different. There is need to keep off the cold and dampness  which can cause condensation and mould, at the same time conserve heat within your building. This cost variation can be huge and there is need to keep it in consideration.
With this hindsight, there is no one size fits all scenario when it comes to insulation. Using a wrong type of insulation means more cost for repairs and maintenance. This can be avoided from the outset by respecting your local climate. For example, closed cell spray foam insulation offers the best insulation properties but can be pricey compared to other insulators. It may be the best for cold climates but not necessarily ideal for tropical climate. This alone, can be a cost saver. For more understanding, checkout our previous presentation on How to Insulate a Shipping Container House.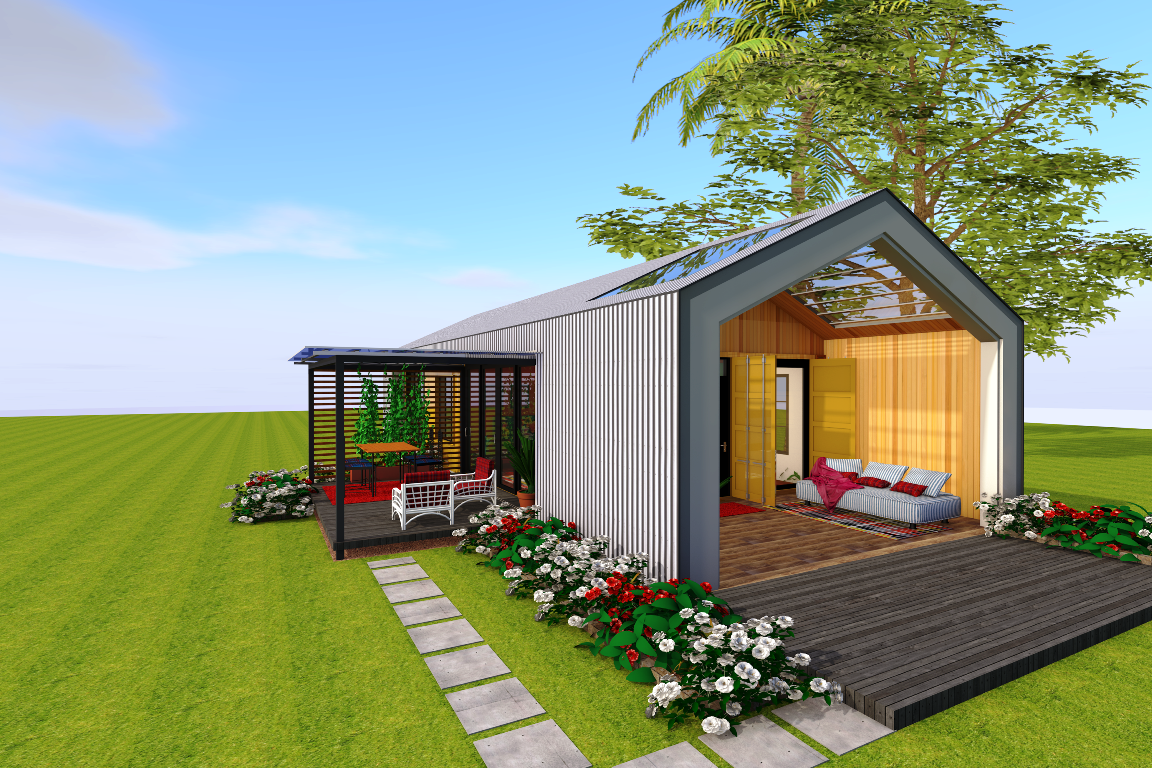 5. Control Labour Costs and Fees
Apart from the overall financing of your project, a general contractor and  sub-contractors are necessary for all specialized works on the project. Electrical welders, fabricators, plumbers, insulation specialists and general labourers to help you construct your shipping container project.  Apart from using an inexperience contractor, uncontrolled labour costs are the second largest source of cost overruns on a container project.Construction project related costs for; council approvals, professional fees for Architects, structural, electrical and mechanical engineers are unavoidable.
Costs for Welders/ fabricators, plumbers, electrician and general labourers cannot be avoided as well, but can be controlled because they are largely based on bid quotations. Most of the unskilled labour on your project will be billed per hour. Unskilled labourers may have one of the lowest hourly fees, but most construction projects are prone to time overruns and if not controlled they can end up as the most expensive fees overall because of the amount of hours worked. To control labour costs on your project:
Avoid time overruns to save money.
Have quotations / bids from potential builders and compare their quotes. Remember cheaper is not necessarily the best. A good quote will tell you something about your potential builder based on the following;
A low Quote- Could mean Poor workmanship resulting future expensive repairs and maintenance
Optimal Quote- Could mean a builders discount and good connections with suppliers
A High Quote- Could mean too many subcontractors involved or building materials are sub-par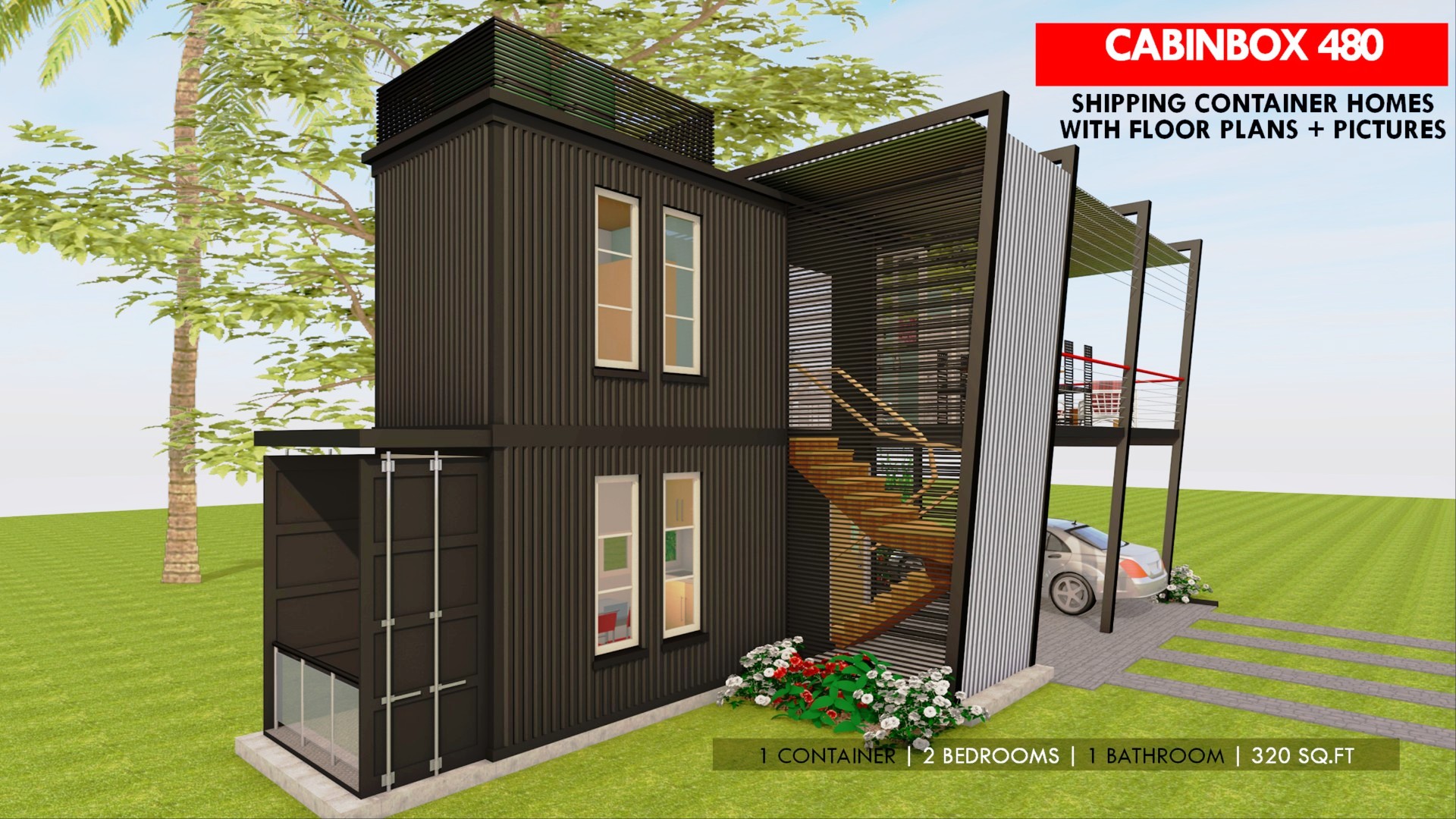 6. Avoid Over-modification of Containers
Incorporating design flare into shipping container homes is not a bad thing. However, over-modification of shipping containers cab be a double-edged sword on your project. As a design principle for ShelterMODE Homes, we do not tamper with the roof and floor of shipping containers. It cost more to restore and repair the roof and floor of shipping containers as opposed to container walls. However, cutting out too much steel from the walls and the roof interferes with the structural integrity and strength of shipping containers hence need for additional reinforcement with steel sections.
Cutting out steel for windows and doors is almost negligible, but removing entire or large portions of the walls or the roof may need to consult an expert or a structural engineer, especially for multiple story buildings.
Containers are designed to be loaded at the corners, Loading containers at any other place-introduces weak points calling for further reinforcement
Over-Modification – means more welding, extra cutting disks, and additional steel for reinforcement to restore the cut-out sections. All this translate into additional costs and time over runs which can make a project very expensive. To avoid over modification, go for a well-designed floor plan that exploits the limitation of the container modules as a blessing rather than a curse. Using open gaps between containers and exploring different layout combinations with container modules, allows for less cuttings/over modification hence less costs.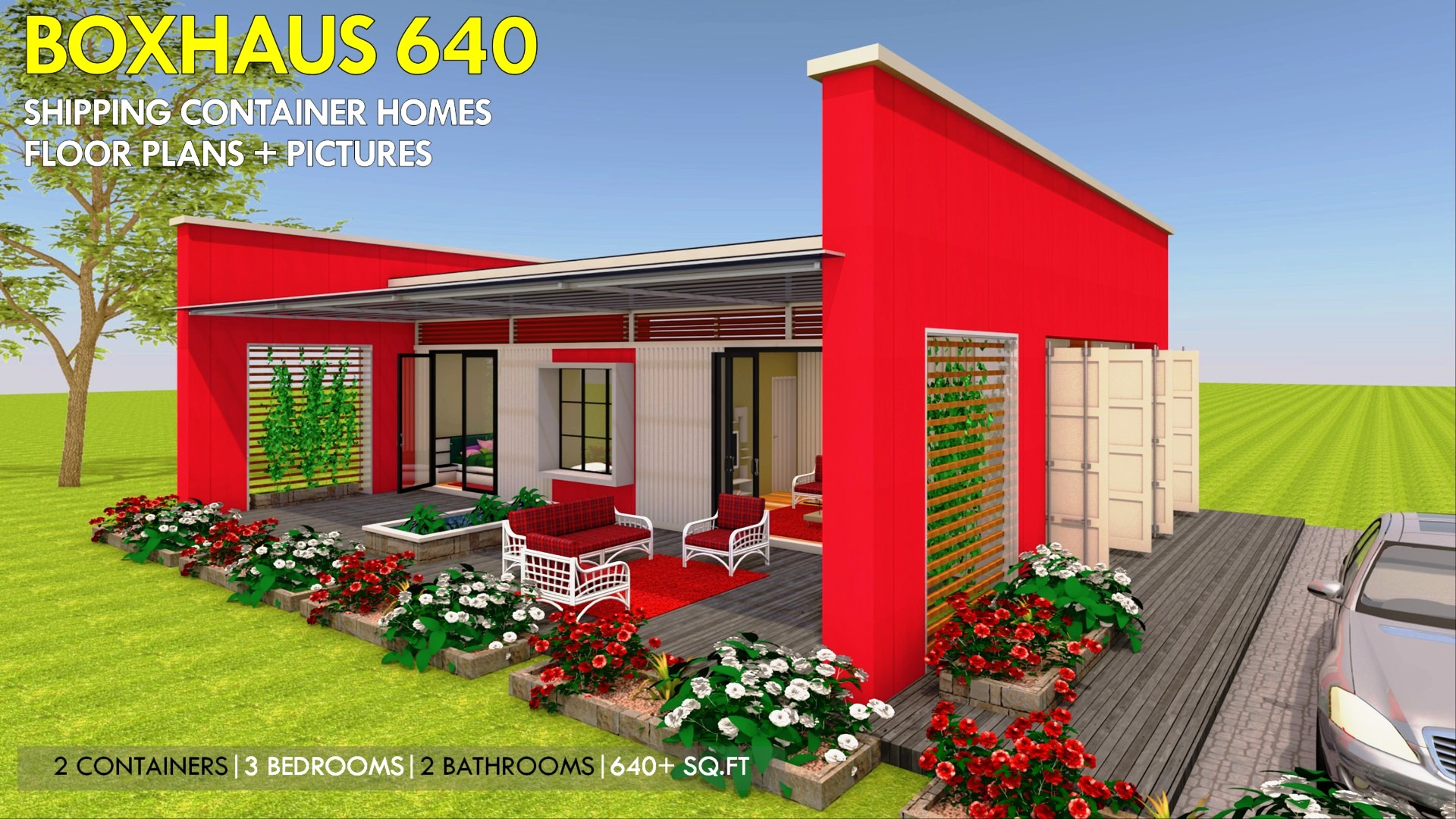 07.  Buy a One-Trip Container
The choice of materials from the outset is key to managing costs of your building materials. What is a one trip container? One-trip containers, are used to ship a single cargo load and once they have arrived at their destination they are sold. One trip containers are preferable because they have less or no blemish and are cheaper than new containers.  Buying new containers would be the best alternative but this will negate the whole concept of affordability and sustainability.
On the other hand, old containers would be the cheapest option, however, buying an old container may be cheap but will cost you more to restore and maintain.  Old containers come with challenges of dampness, corrosion, deformed corners, and dented walls and buckled roof panels. It is advisable to inspect the containers in person before buying them. Using Old containers can have multiple toxic exposures from toxic spillages and contamination from various cargo products.
If you must use old containers consider Sandblasting all internal surfaces down to the bare metal, then seal and repaint with nontoxic paint which translates to additional costs. To avoid all these problems, it is advisable to buy a one-trip shipping container whenever possible. Check out our previews presentation on; How to Buy Shipping Containers for your House for more understanding.
08. Small is Smarter. 
Keep the building small. The bigger the home, the higher the cost. Just how much space do you need in your new house! For good Green credentials, building small is always better. Small equals a Small footprint which means sustainable living and less cost. ISO shipping containers come as standardized modules with default height, length and width.
The module size of  shipping containers make them perfect building blocks Tiny Houses. When you purchase a shipping container as a home, you already have the walls; the floor; the roof; and the ceiling for your home; you just need to install doors and windows, apply insulation, do interior finishing then move into your new home. All  this translates into savings hence  save money on the construction costs overall.
Scale Down- Get rid of stuff/space you do not need.
Space Utilization – Use some spaces for multiple functions such as; Dining Cum Study
Furniture- Use trans-formative furniture with minimalist design
Kitchen Organizers- If you have a tiny house use kitchen organizers for efficient utilization of kitchen space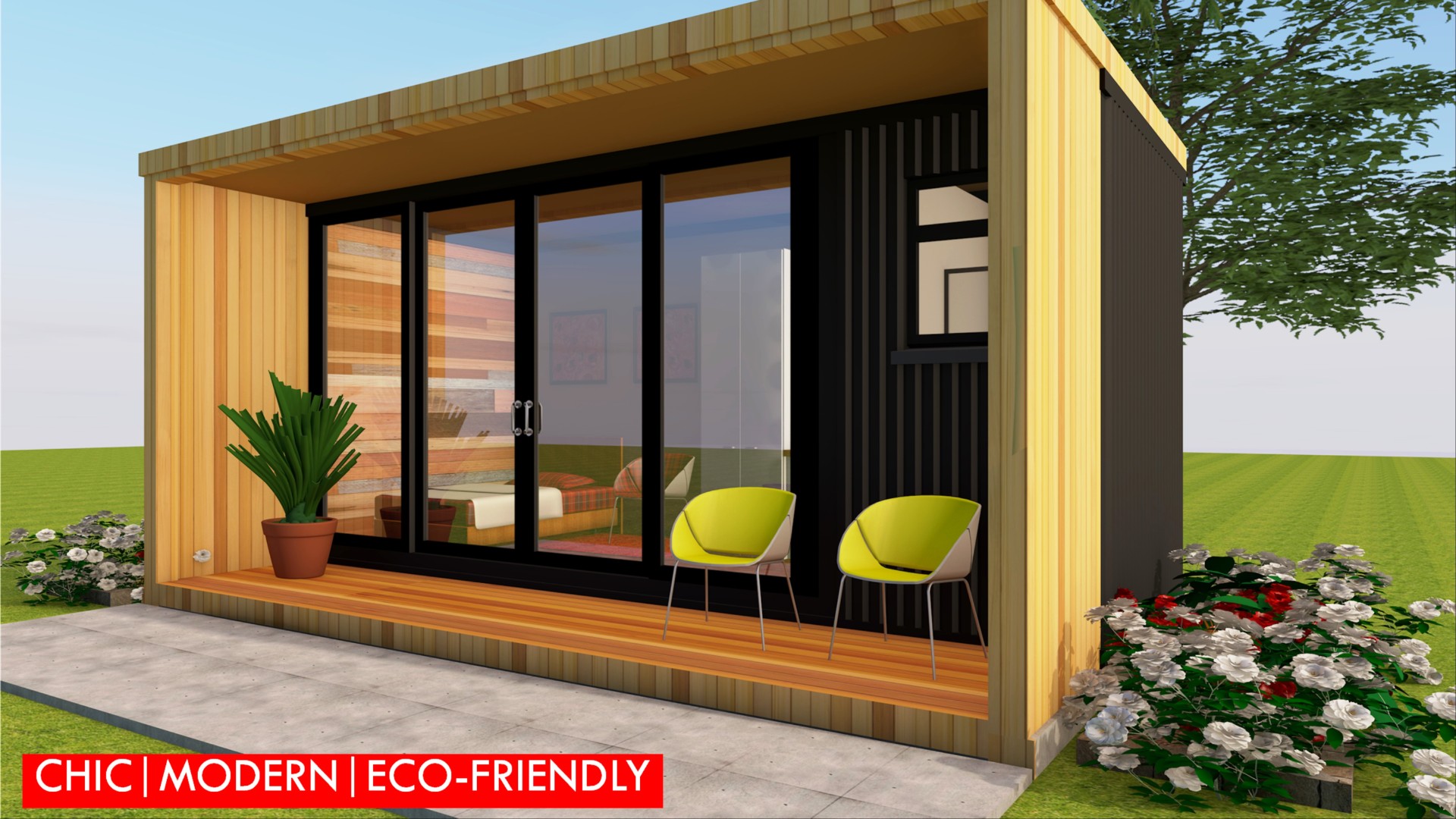 09. Sweat Equity
Don't be afraid of a little DIY. If you are afraid to get your hands dirty, then this section will not be your cup of tea. Any work that is not technical on your new house if possible do it yourself to save on labour costs. Having prior DIY experience on construction of shipping container homes can be a huge tip to save money for any new home owner. However, some of the DIY work on a construction project that can be done without any prior technical experience include:
Outdoor paintwork like the fence
Basic landscaping
Take advantage of family and friends in the building industry to help you out
Shop for fixtures and fittings yourself- The choice of house fittings is as subjective as the house owner. These may include: Floor and Wall Tiles; bathroom fittings, Kitchen appliances and Flat Pack Cabinets.
Choose a Forgiving Aesthetic like concrete – Low cost and Low maintenance
Watch a How-To DIY Videos on YouTube like "How-To Build a Shipping Container House step by step"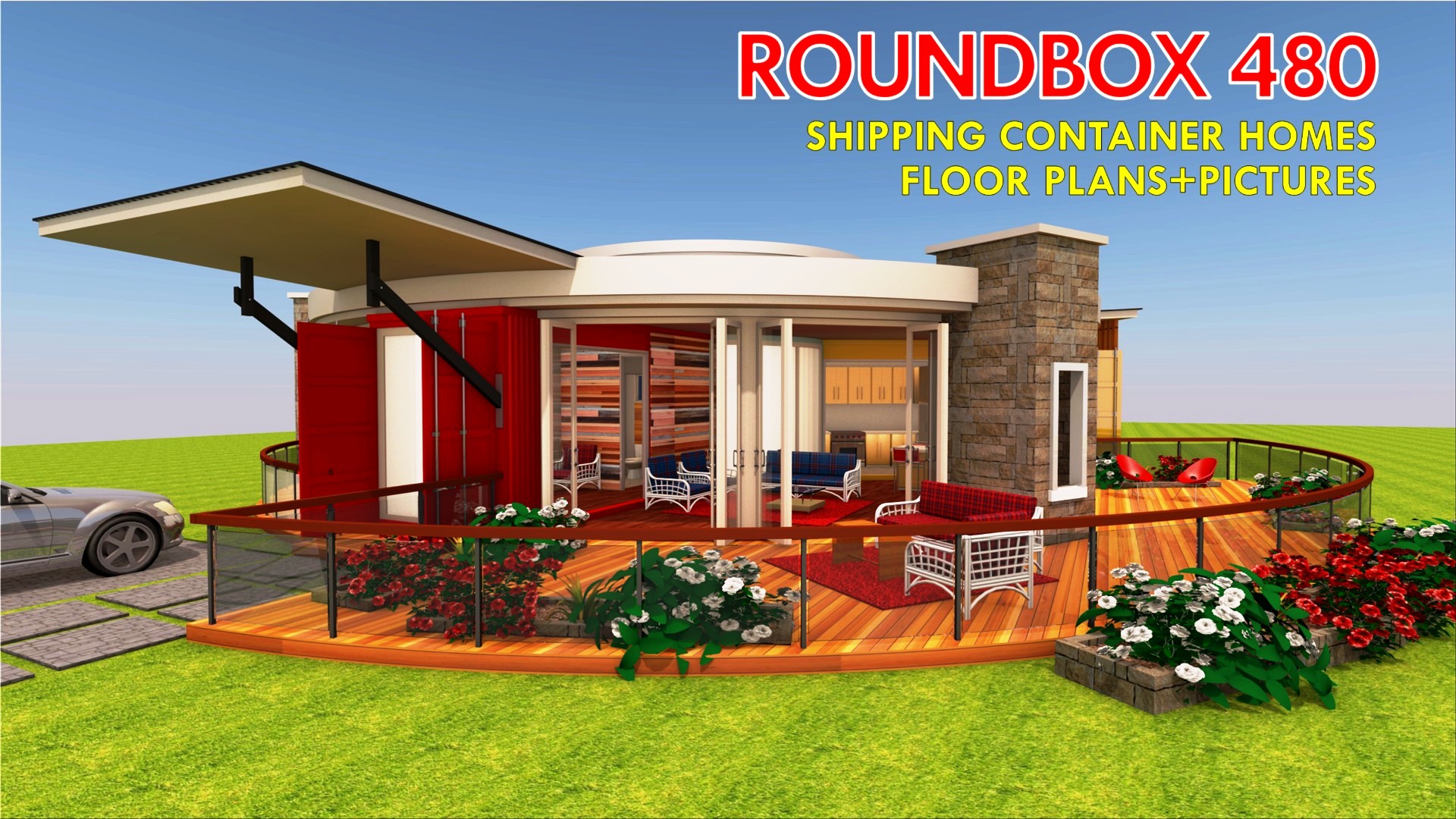 10. Use Eco-Friendly Building Materials
Using eco-friendly materials to build your house is good for the environment. in this regard, recycled materials are one good example of eco-friendly materials. Upcycled Shipping Containers for a new and permanent use as a home, is another optimal form of recycling. Most container homes are smaller than standard homes. This translates to a reduced building foot-print which means less resources and reduced costs hence good for the environment.
There are millions of shipping containers worldwide that are not in use. Reusing these containers as homes can save a lot of energy that would otherwise be wasted in melting them down. For example; Re-using a single 40 foot container up-cycles about 3500kg of steel; this saves about 8000 kWh of energy that would otherwise be needed to melt it down.
In addition, to building with shipping containers, recycle all the steel cuttings from doors and windows for infill in the additional gaps between the containers. Yards for recycled materials offers a wide variety of recycled materials and fittings you can buy at a bargain for your shipping container house. Some of the  eco-friendly materials and design strategies to use in your container house to cut on costs may include:
Second hand Kitchen appliances and bathroom fittings
Recycled floor finishes- timber floor laminates and tiles
Recycled Timber cladding for the walls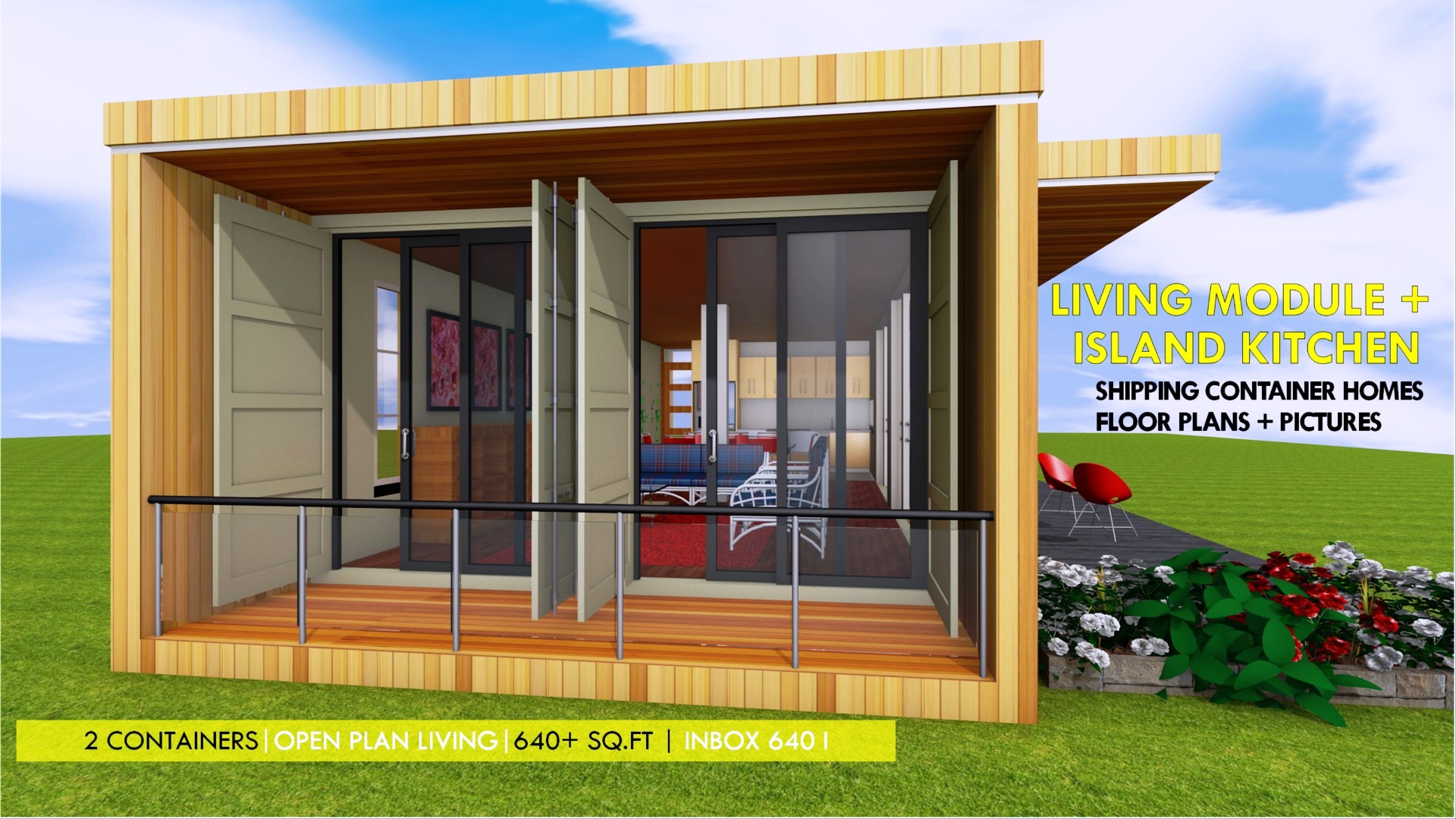 Conclusion
Did you find our analysis exhaustive and informative enough to help you plan and save money for your  shipping container house project?If you feel we have left out anything, kindly let us know by posting in the comments below. If you've built your own shipping container home, let us know what strategies and cost saving measures you employed to save money during the construction process. Furthermore,  if you intend to build it as a DIY project, then you will be required to have tools and materials that are essential to get the job done. In description below, we have provided a list of highly rated and well-priced the tools and materials that can be purchased online and delivered to you with much ease.
[CONNECT WITH US ONLINE]
WEBSITE:   http://sheltermode.com
TWITTER: http://twitter.com/sheltermode
FACEBOOK: http://facebook.com/sheltermode
INSTAGRAM: http://instagram.com/sheltermode
PINTREST: http://pintrest.com/sheltermodehomes