TWINBOX 1920
TWINBOX 1920 is a 2 story, Luxury Shipping Container House designed using six, 40 foot Shipping Containers. This design uses six, 40 foot shipping containers to create a 2000+ square feet of habitable space. Three pairs of 40 foot containers, one pair on the ground floor and two on the first floor are stacked to create a 2 storied luxurious house. The 2 pairs of containers on the top level are placed parallel to each other and cantilevered on stilts at the front separated by a staircase shaft in the middle creating a dynamic form of a twinboxes resembling a binoculars.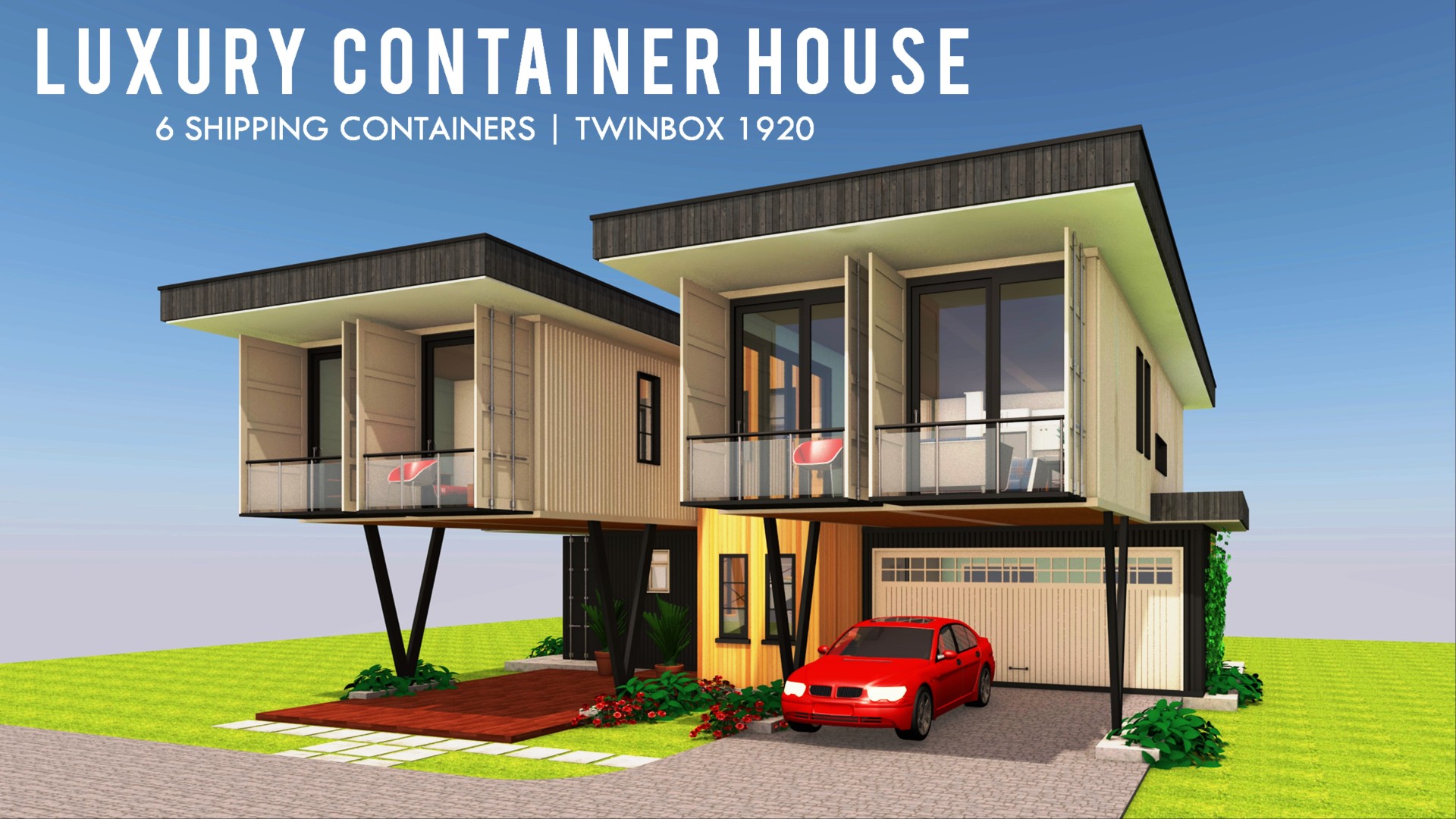 Foundation Design.
The containers sit on a 250mm reinforced concrete-raft foundation. This allows to elevate the containers off the ground away moisture.  You are encouraged to observe construction good practices on; concrete ratio mix, climate and concrete curing, when casting your foundation slab. To fit the elevated steel frame, consult a structural engineer on the correct foundation type and steel member sizes to use. For more information, you are encouraged to go through our previous presentation on The Top 5 Foundation Types used in Shipping Container Homes and Buildings to understand more on foundation design.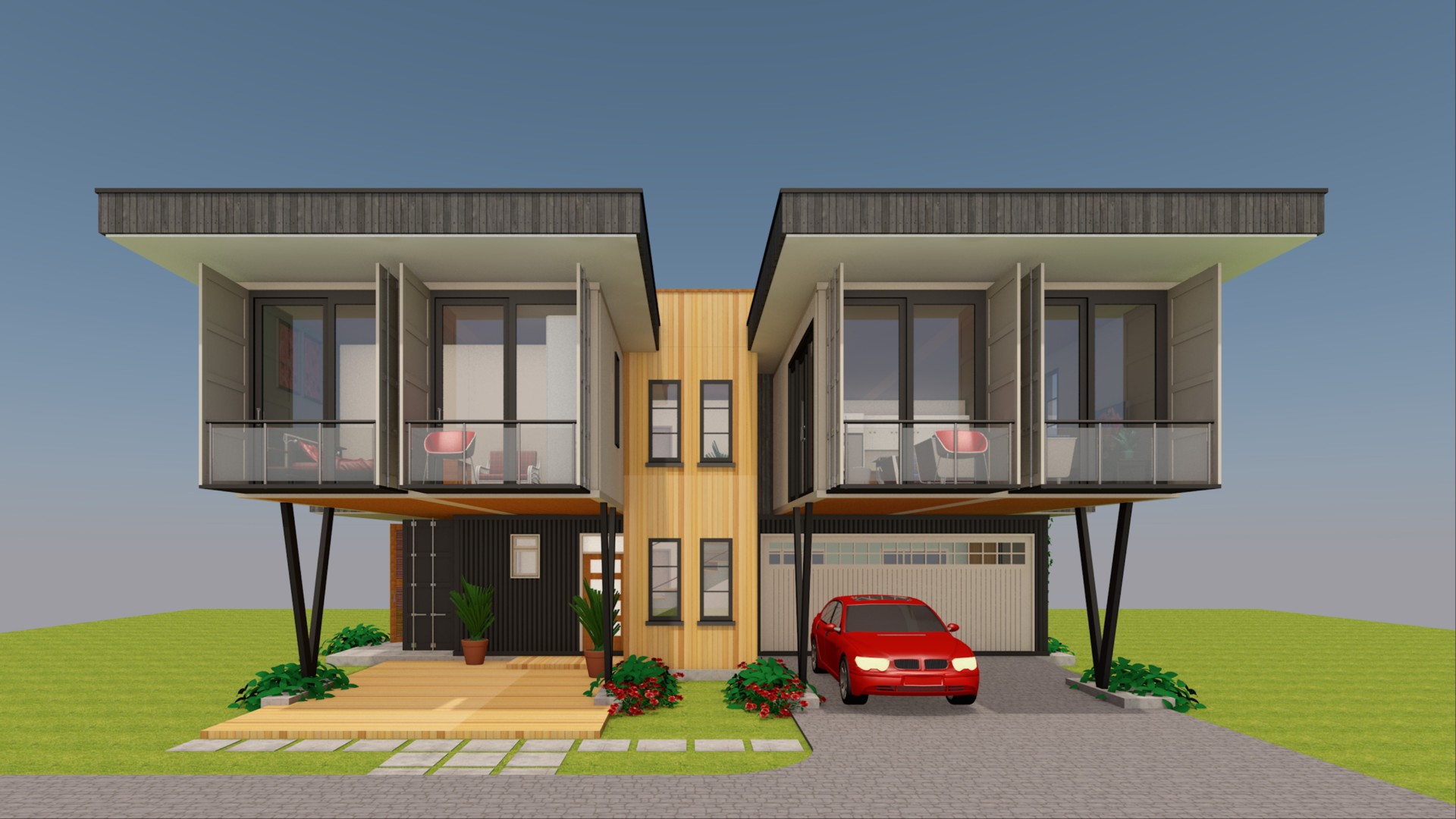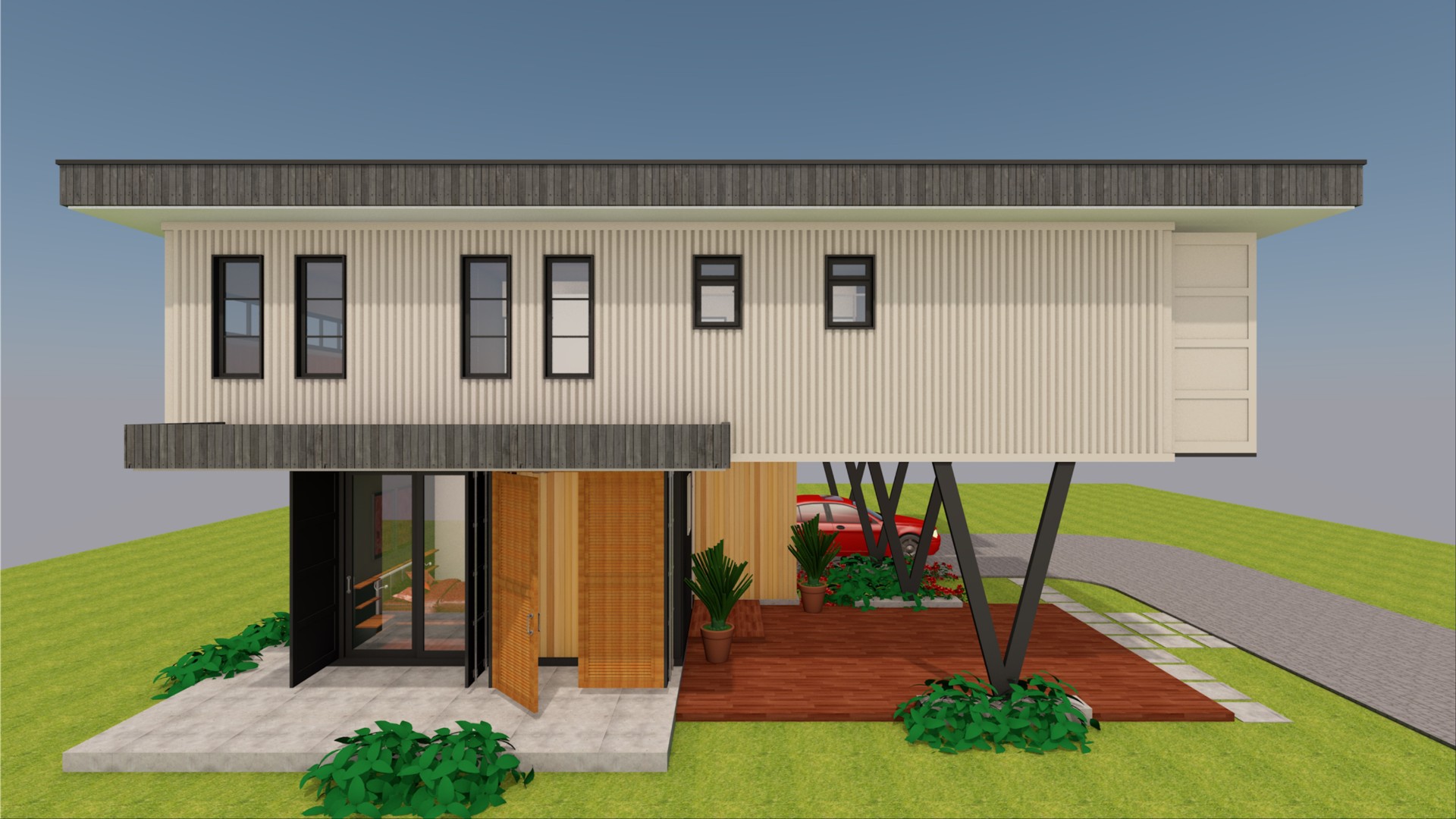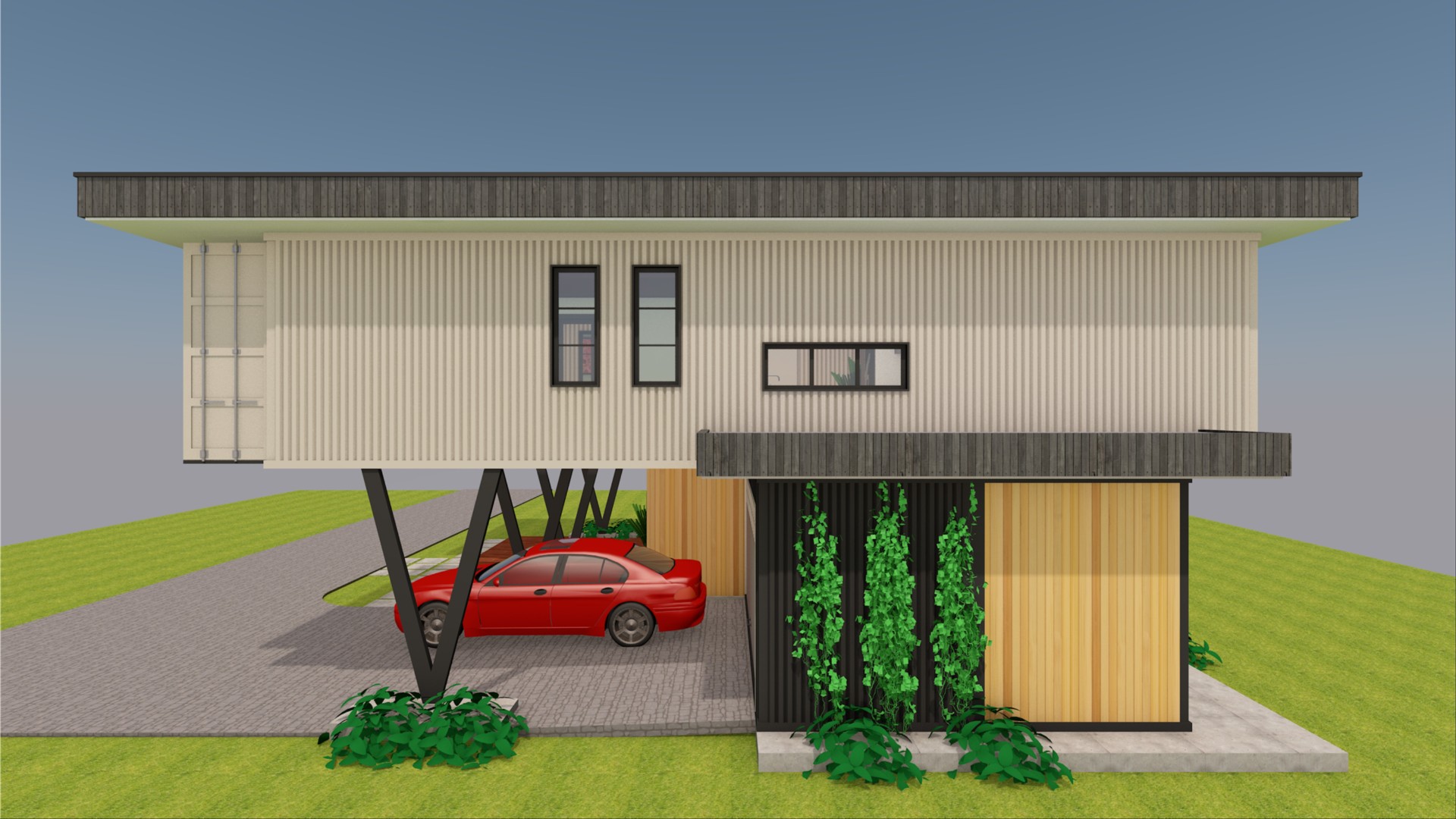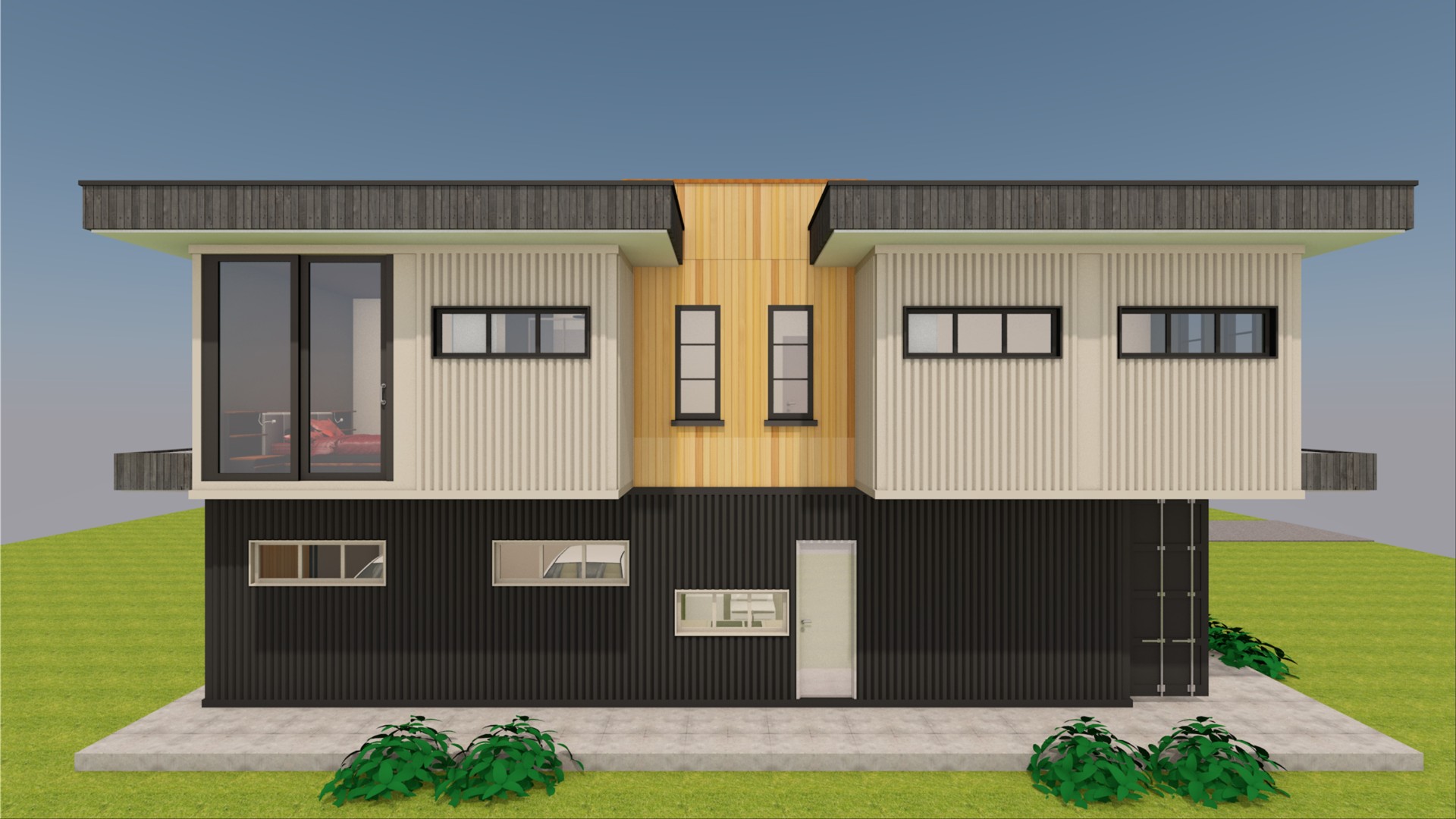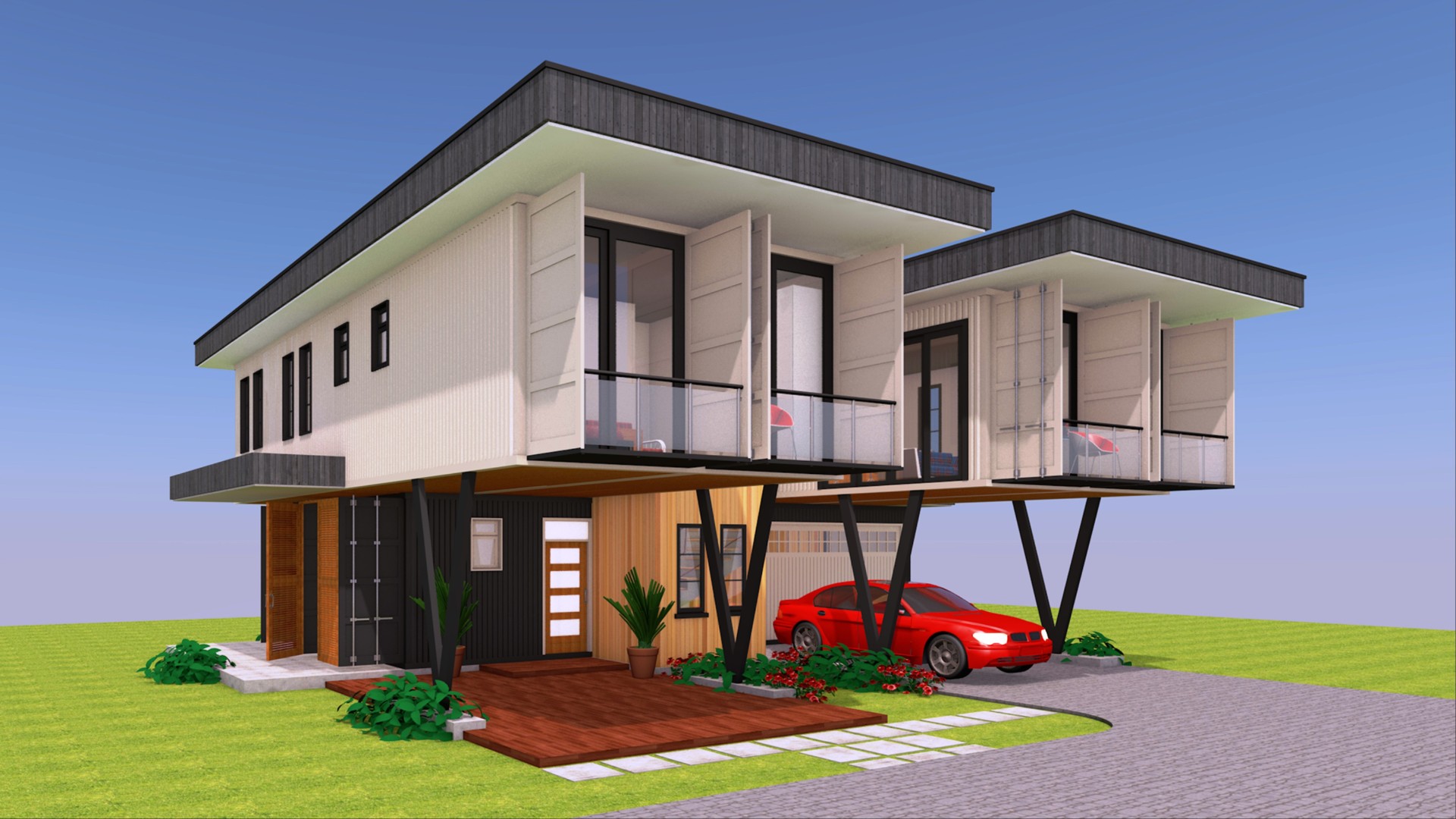 Structure and Modifications.
The roof and walls of shipping containers are structural and load bearing. Containers are designed to be loaded at the corners. Any intermediary loading, must be reinforced. Cutting out too much steel from the walls for doors and windows interferes with the structural integrity of shipping containers. Our design principle as ShelterMODE Homes, we do not tamper with the roof and the floor of our shipping container modules. This design retains the original container cargo doors on the container ends to create Juliet balconies to the master bedroom and the living room to compliment the functionality of this family home. In this design, we do not have any specialized modifications save for the open plan living room. The design has used optimal sized windows and doors which require no specialized modification to the walls of the shipping container.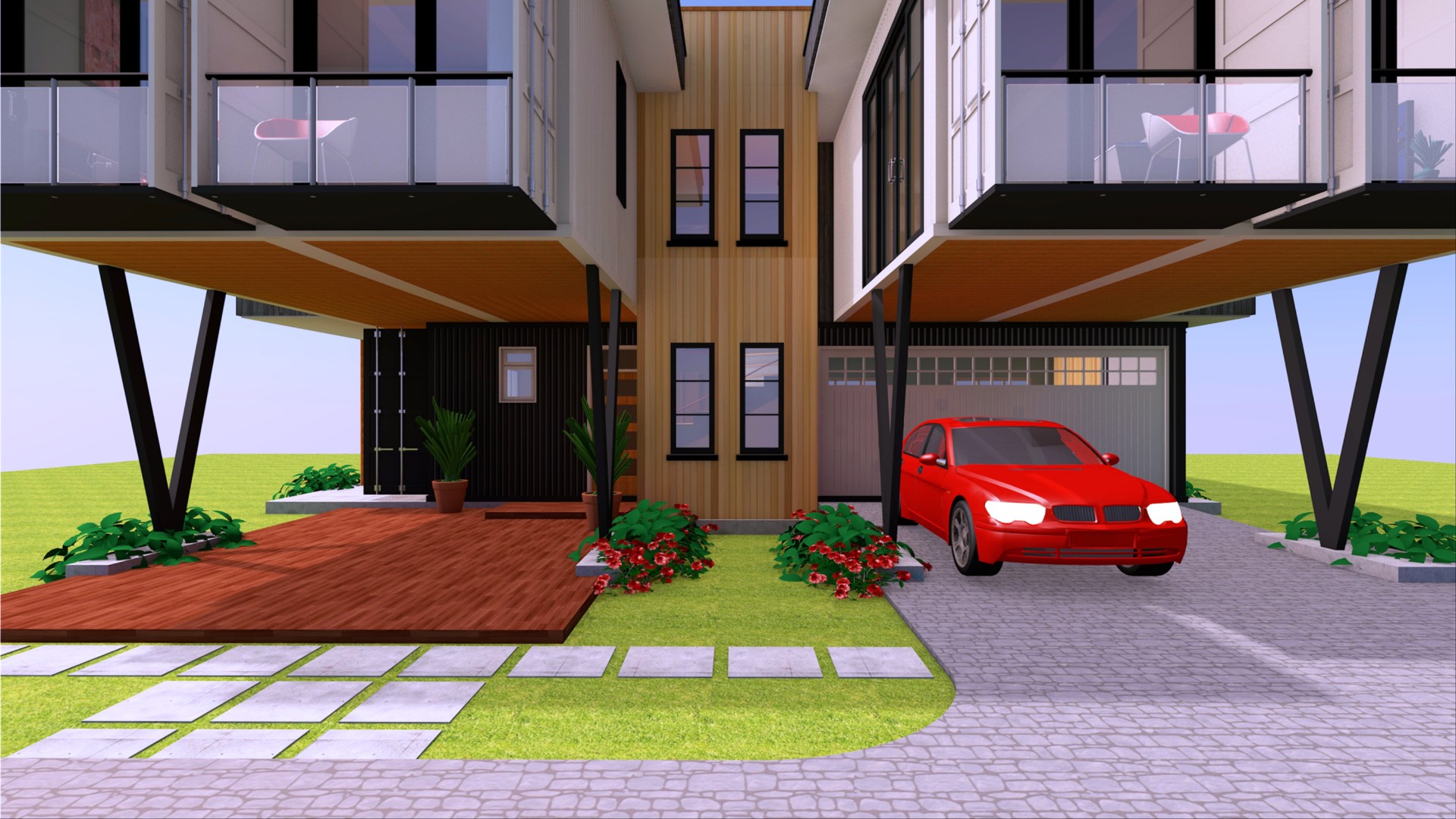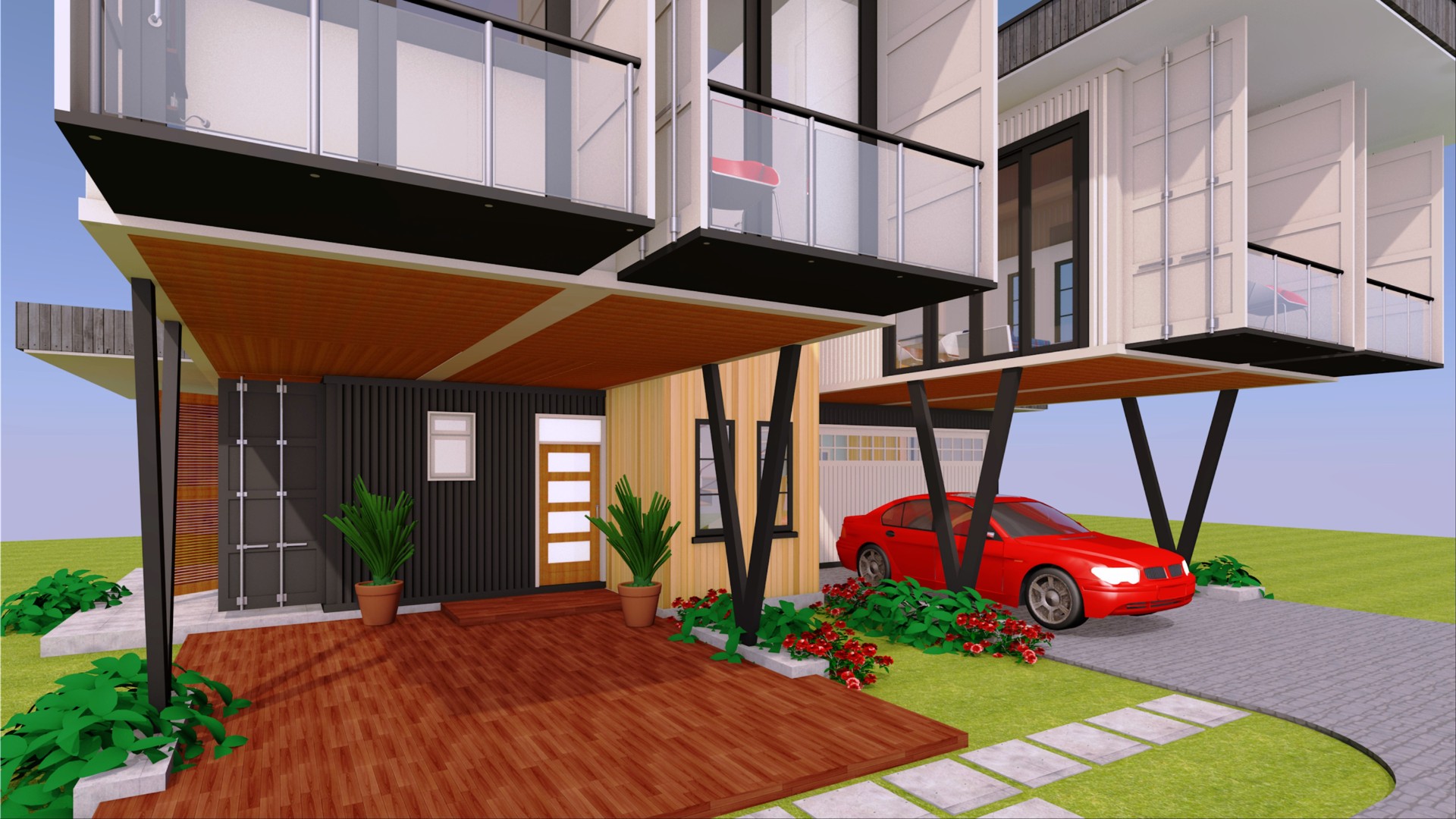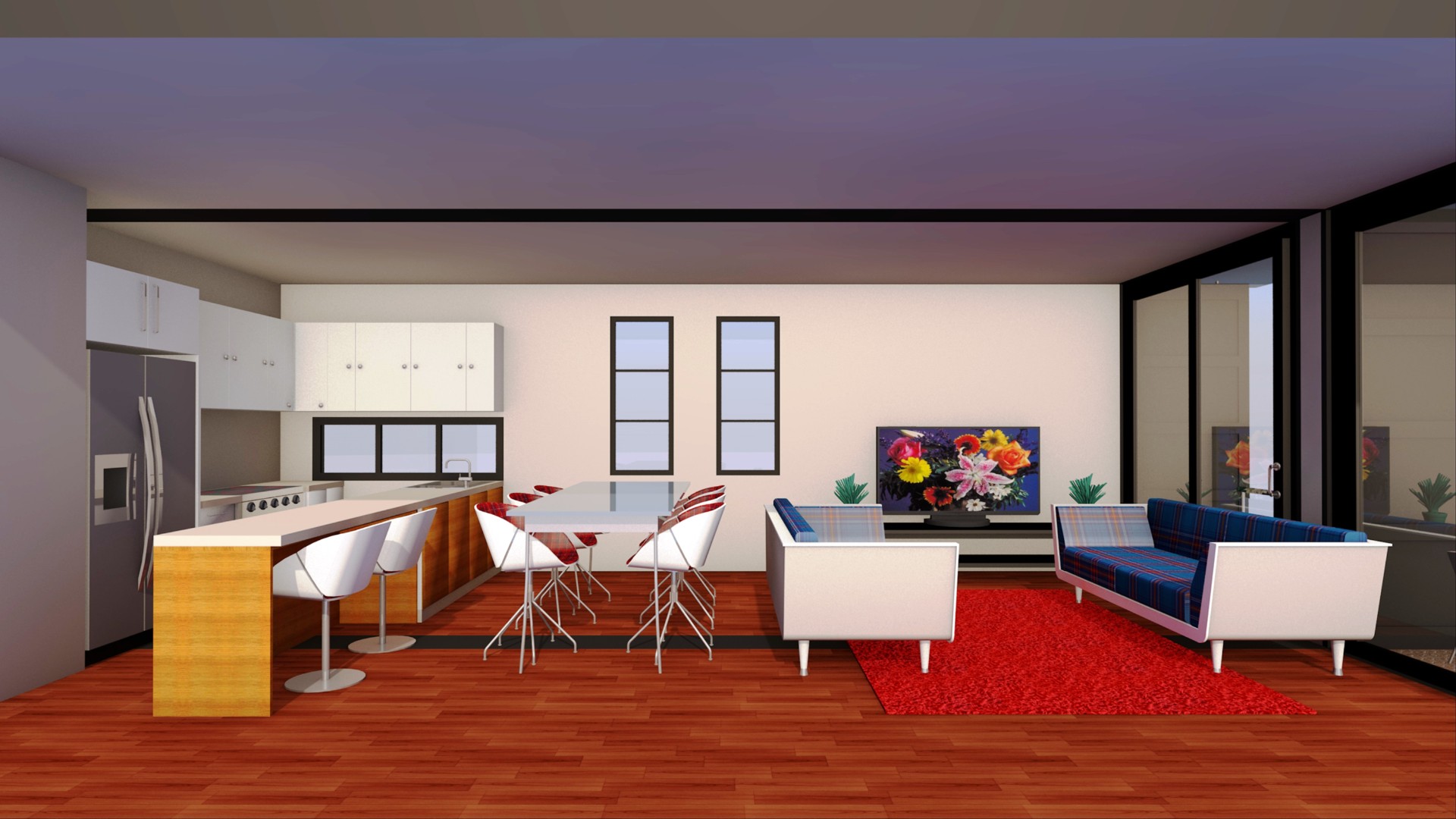 Furniture and Interior Design.
Fitting furniture into a shipping container home can be a challenge since most standard furniture hasn't been designed for such small spaces. Incorporate Multi-functional transforming furniture and other space saving furniture ideas like sofa beds to effortlessly allow a single space to perform more than one function. For more information, you are encouraged to go through our previous presentation on the Top 10 Modern Space Saving Furniture Design Ideas for Shipping Container Homes.
To minimize the claustrophobic feel of living in a shipping container, the walls of the living area can be finished in monochrome light colored paint to make the spaces appear bigger. Since this is a container house, consider using similar materials to finish the kitchen back-splash and the bathroom walls. This repetitive theme creates harmony therefore making the house appear bigger.  Consider using Flat-pack cabinets for the kitchen cabinets and the wardrobes to cut on costs.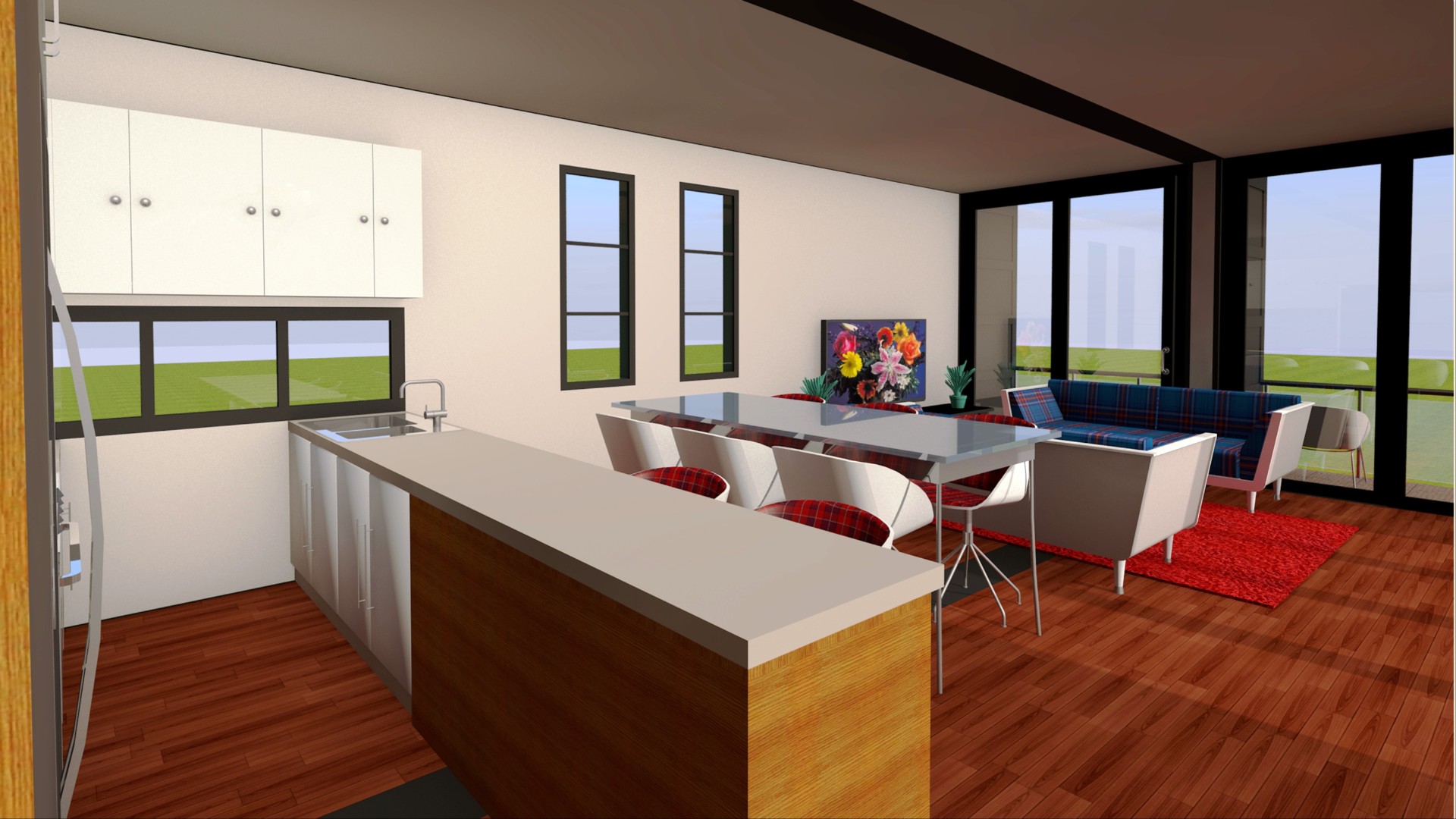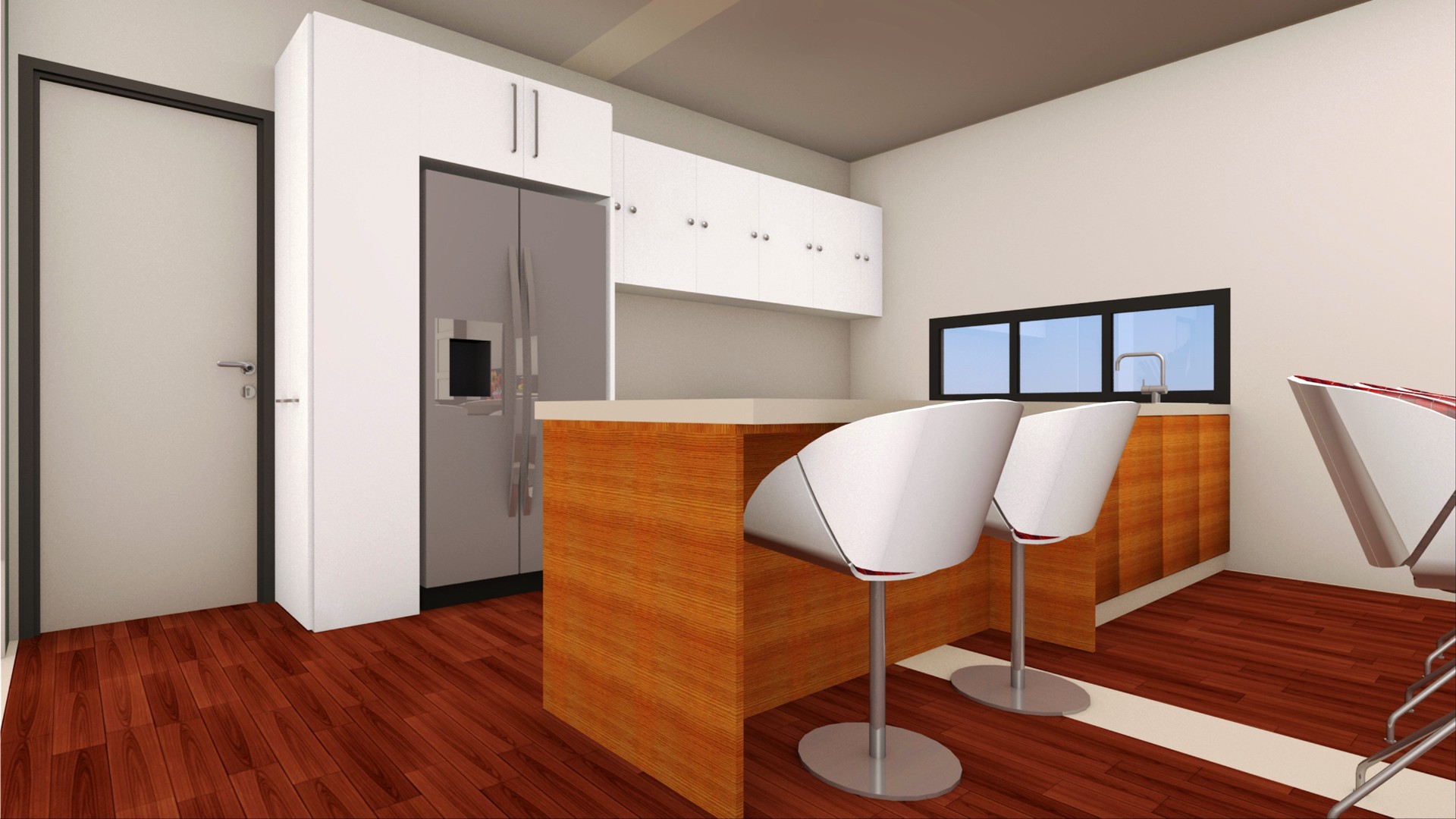 Insulation and temperature control.
Shipping containers are made of Corten steel. Steel is a good conductor of heat, therefore; to live in a shipping container home, Insulation and temperature control is essential in turning a container into a comfortable home, without which a container home would be like an oven in summer and freezing in winter.  The climate of your location is the biggest determinant of the type of insulation or temperature control strategies to use in your shipping container house. If you are building in the cold climate, use Insulation material that will keep away the cold and moisture from the containers.  Closed-Cell Spray foam insulation provides an airtight water barrier and also prevent condensation. For the tropical climate, Keeping out heat from your container house is of paramount importance. A layer of earth wool insulation blanket lined with plasterboard will offer adequate temperature control for hot and dry climates. For more information, you are encouraged to go through our previous presentation on the Top 8 Insulation and Temperature Control Strategies for Shipping Container Homes.
The containers are covered with suspended elevated corrugated steel roof to guard it from rain and direct sunlight. The corrugated steel roof is elevated above the container roof to allow for air flow to keep the container interior cool in summer. For more information, you are encouraged to go through our previous presentation on the 25+ Green Building Design Ideas for Shipping Container Homes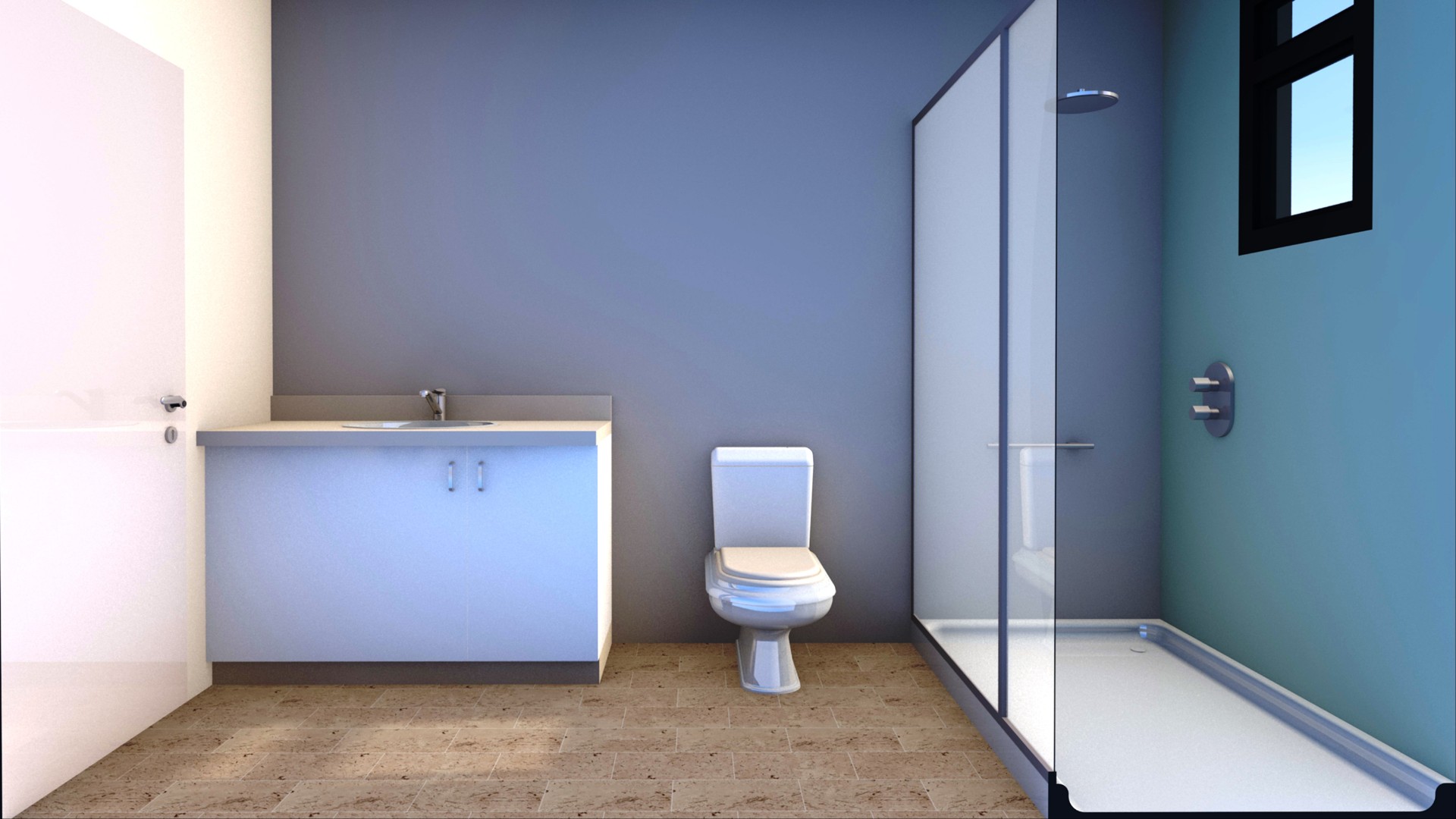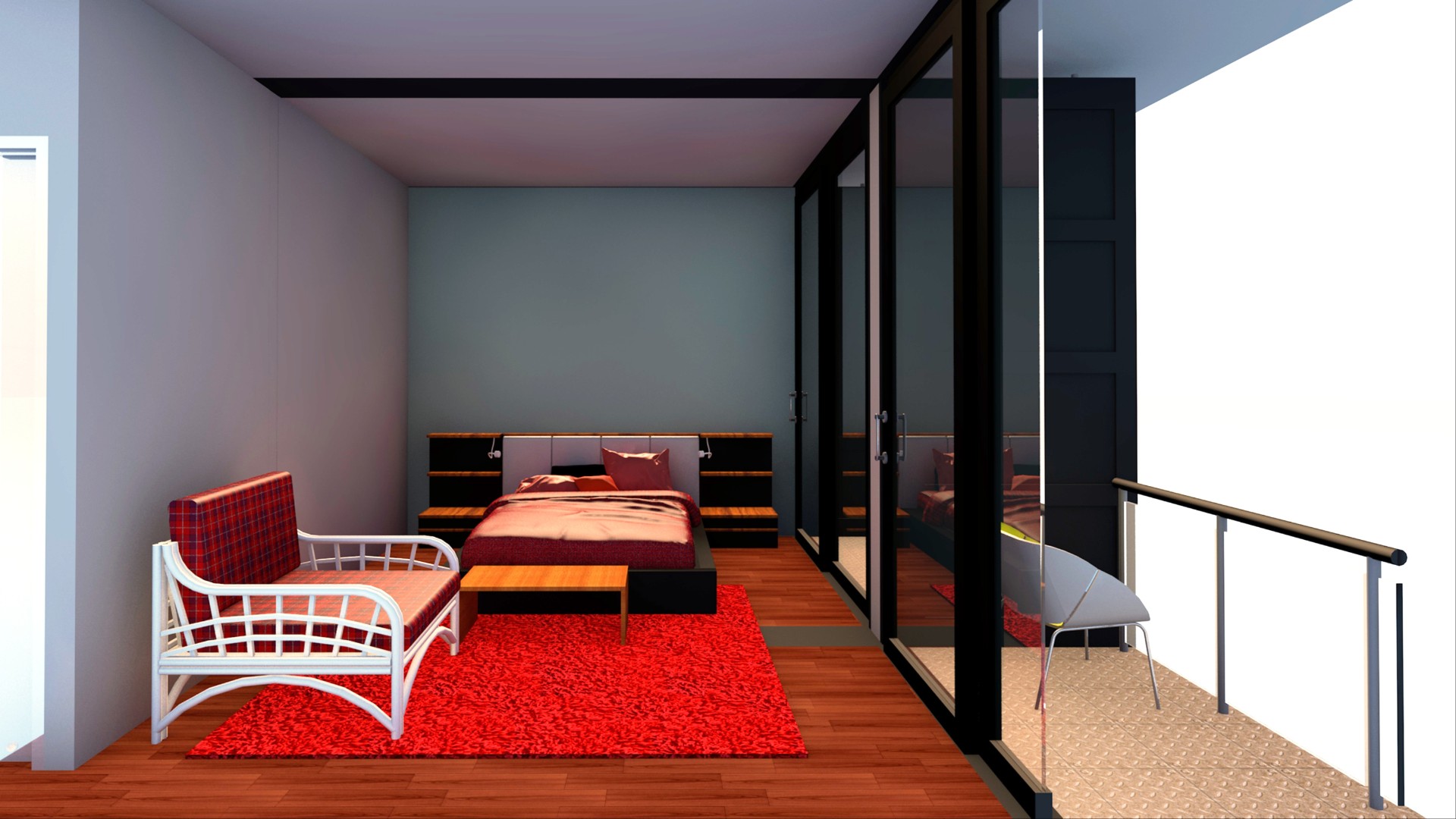 What do you like about our new container cabin design? Do you have any question? Feel free to ask by posting in the comments below.  For additional design details, and interior views; View a complete house tour HERE.  If you have any question, feel free to ask by posting in the comments below.For more details on the house design, visit  our website sheltermode.com. If you like this design you can buy blue prints of this design here. The blueprints come as a full set of drawings comprising of Plans, Elevations and Section Details. If you need further inspiration; check out our OTHER CONTAINER HOMES designs. You can check out the FLOOR PLANS of the house HERE:
You can watch the VIDEO of the House Below.